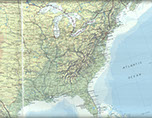 A personal journey down the mighty Mississippi. Along the way were beautiful natural wonders, legendary historic sites, and encounters with fascinating people. Join me for a memorable journey!
This book is a record of a personal journey of a lifetime that continues to have a profound influence even after forty years. Join me and King Kong for some of the most amazing experiences you will ever encounter. They will be beautiful, sometimes ugly, almost spiritual at times, and beyond description. This is a journey full of wonder and challenge through the heart of Africa, a part of the world few people ever see. Come and enjoy it with me.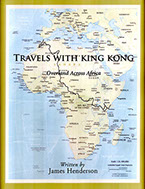 This is a collection of photos books I have created with Blurb and Shutterfly and I will be adding more books as time goes on and my travels extend to more places. If you are interested in purchasing one of the books you can do so through the Blurb or Shutterfly websites. Enjoy!